FLASHBACK SATURDAY NIGHT

10PM-12AM. Ages 16+. $9.95/guest
Sing-alongs, dance battles, colorful lighting, disco balls, throwback music, fog, and of course rollin' good times.. it's all here at our brand new Flashback Saturday Night! Grab a friend and come skate the night away.
---
New!

Group Fun Pack
For a limited time only we're offering our new Group Fun Pack! What's included? 3 hours of Skating1, Bouncing, Pirate's Cove, and Laser Tag for up to five guests. Plus a 16" cheese/pepperoni pizza and 64oz pitcher of soda. That sounds awesome! How much? This limited time deal is only $49.95! Even awesomer! When is it available? The Group Fun Pack is available Monday-Thursday after 4PM. Is this really a good deal? How much am I saving? This is an AMAZING deal! By purchasing this pack you'd be saving $21, so you're essentially only paying about $5.80 per guest or getting a free pizza and soda, however you prefer to think about it.
1 Equipment rentals costs separate. Guests are encouraged to bring their own from home!
GET THE PACK!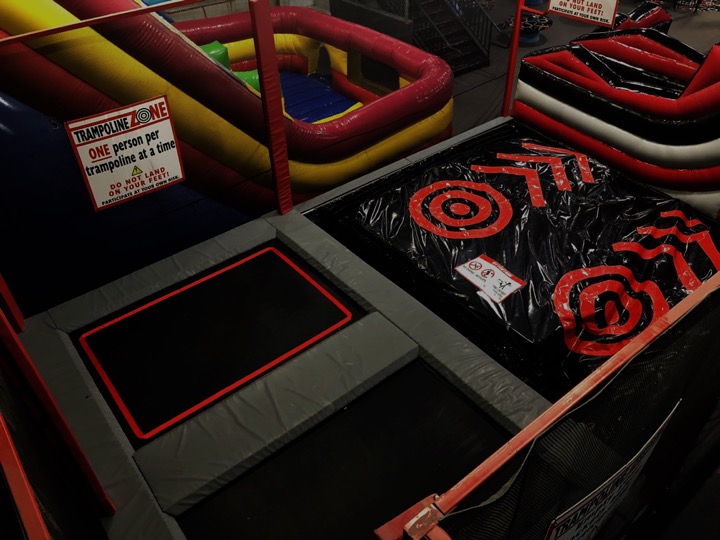 ---
AWESOME Birthday Parties!

It's our specialty.
Classic Fun Center was recently voted best birthday parties in all of Utah. Come see why!
Book now!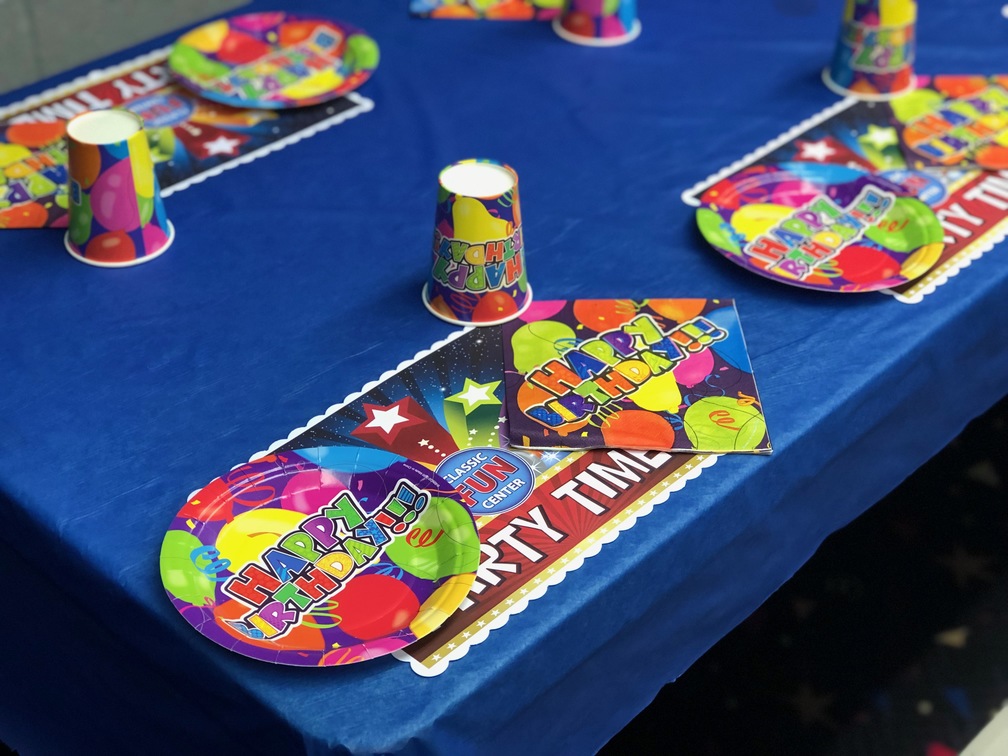 ---
GRAVITY COURSE (
CLOSED FOR THE SUMMER SEASON

)


Don't look down!

Come prove you're the bravest of the bunch by traversing the 10 obstacles of our Gravity Course! Obstacles too easy? Try the Sky Rail. No matter what, our Gravity Course will leave you with a thrill you'll never forget. Oh and be sure to wave to those in the arcade below.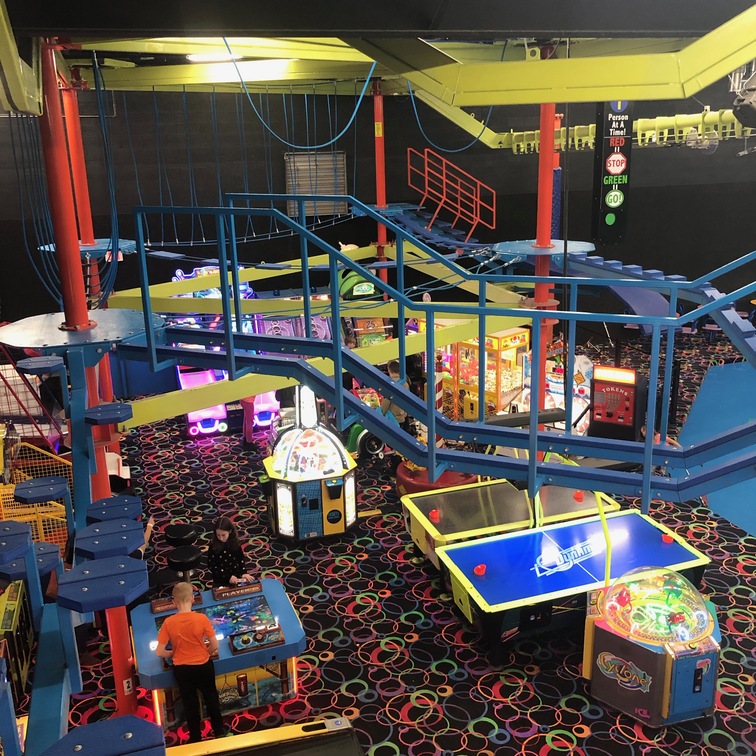 ---
Ready to join the fun?

We're hiring!
We are looking for outgoing individuals who aren't afraid to have some FUN while they work, are dependable, efficient, and good at multi-tasking.
Apply now!