Party Rooms
Party rooms are not included in any party package. You do not have to be doing one of our party packages to reserve a room (except on Saturdays). All party rooms are $15 per hour with a minimum reservation of 2 hours.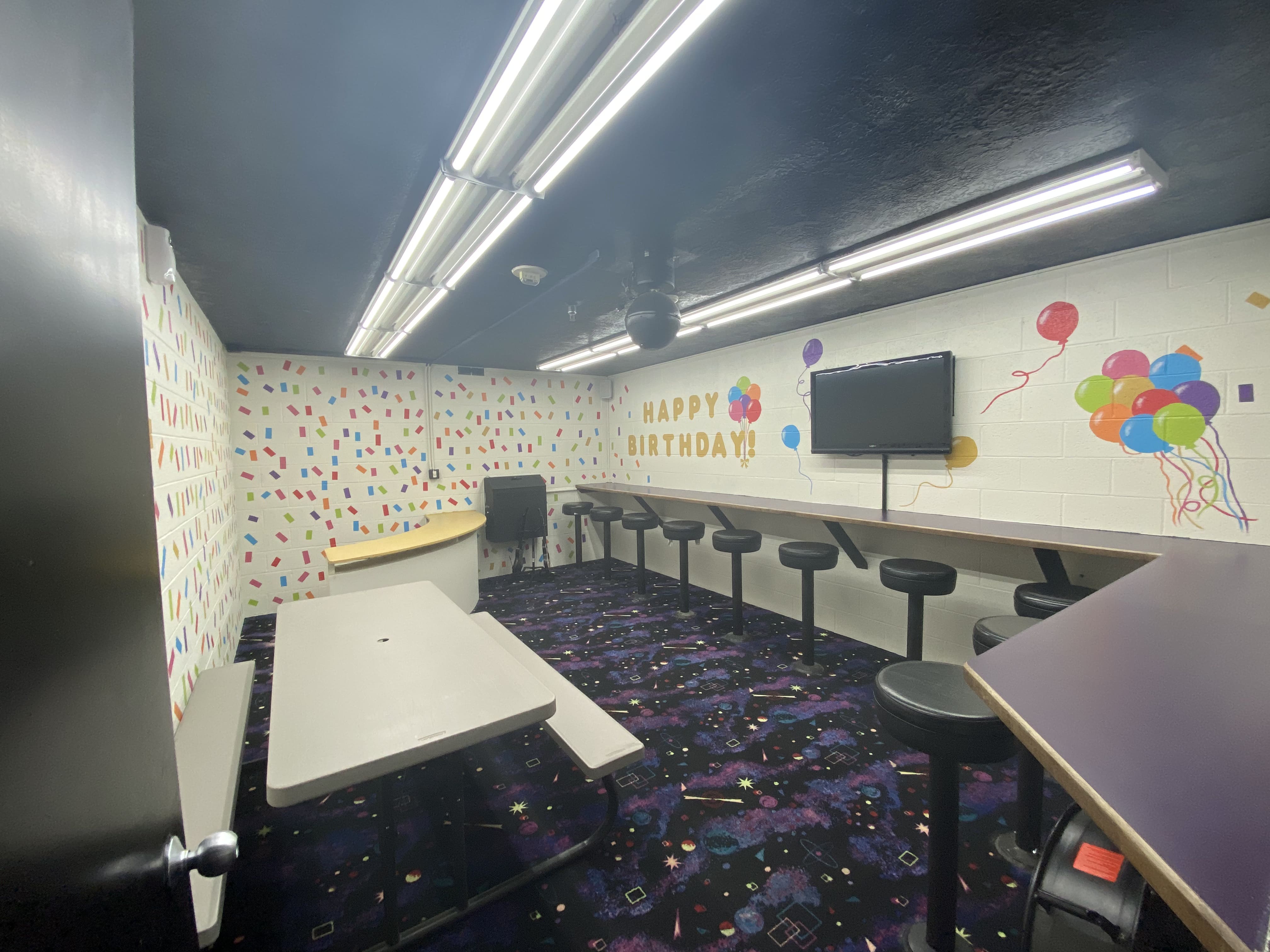 Birthday Room - Seats 12-15 Guests
Through the years we've had countless requests for a private party room that was just that - a room. It's finally here, we've renovated our FX room to suit any occasion. Don't get us wrong though, we've upped the FUN factor of the room and it is now the perfect place for when you want a more private experience but don't want any particular theme.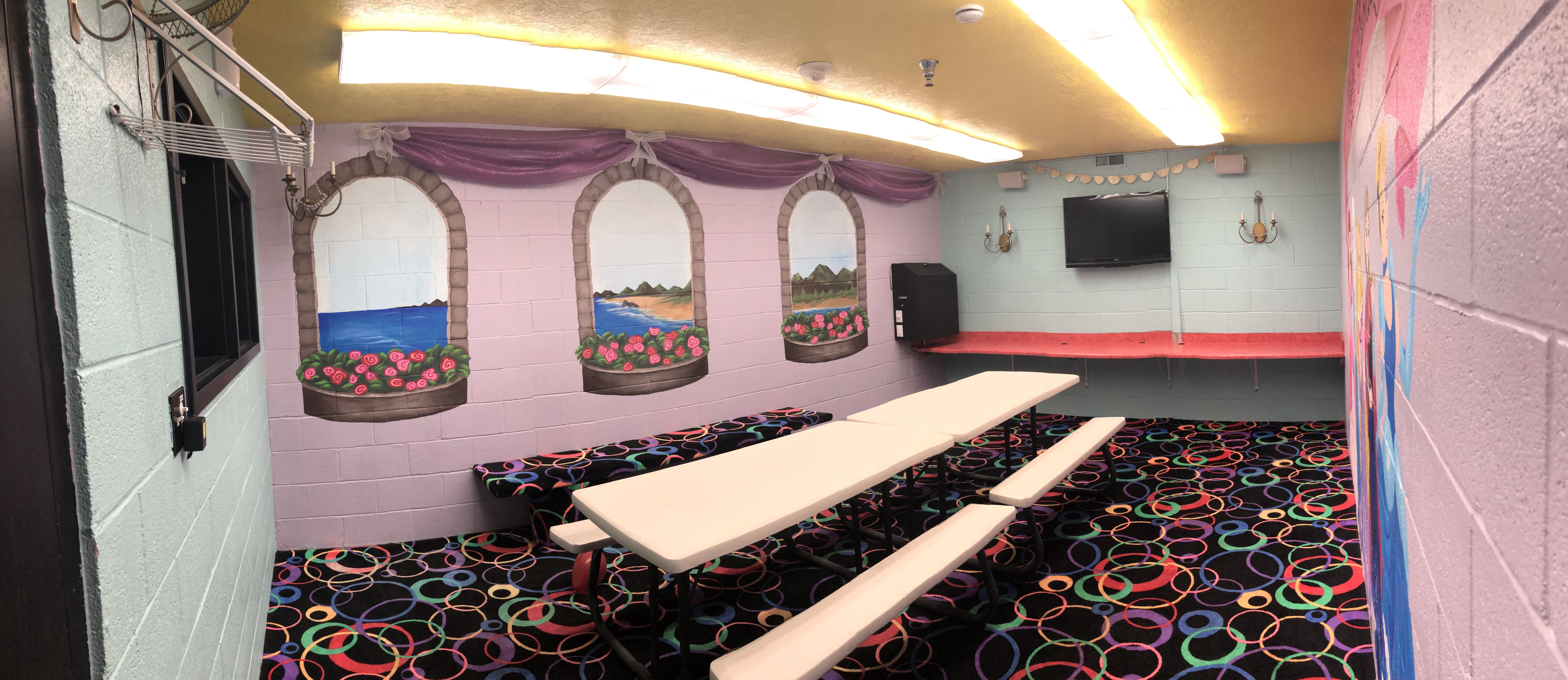 Princess Room - Seats 15-20 Guests
A special room for a special birthday girl. Experience royalty for a day in this pretty and pink room! The Princess room features a Wii with several different princess games as well as a DVD player so you can watch all of your favorite princess movies for hours upon end. And if that isn't enough, the Princess room also has a bubble blowing machine for you and your friends and family to dance around in!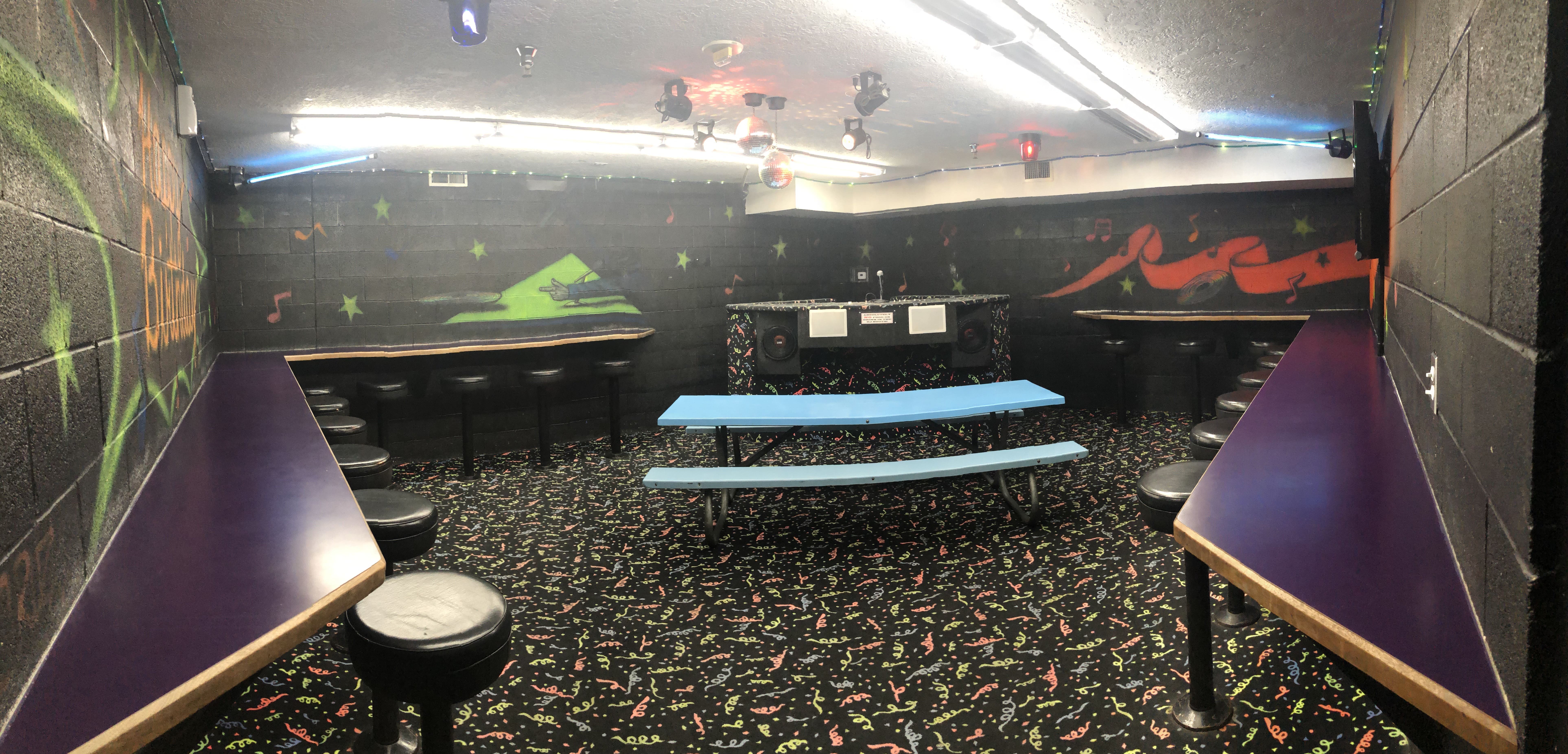 DJ Room - Seats 20-25 Guests
The DJ room features your very own DJ booth where YOU get to control all of the music and lights. Your guests will think you're the greatest as you play today's hottest music while controlling strobe lights and other special effect lighting, including a rotating disco ball. Your birthday party in the DJ room will be the hottest party in town, where the entertainment never ends!

Karaoke Room - Seats 20-25 Guests
You get to be the star in this room. The Karaoke room includes a small stage with spotlights, a giant disco ball light, and of course, a karaoke machine. The karaoke machine includes hundreds of songs with all the lyrics appearing on the screen in front of you. So grab the microphone and you and your guests will be singing and dancing your way to your favorite birthday party yet!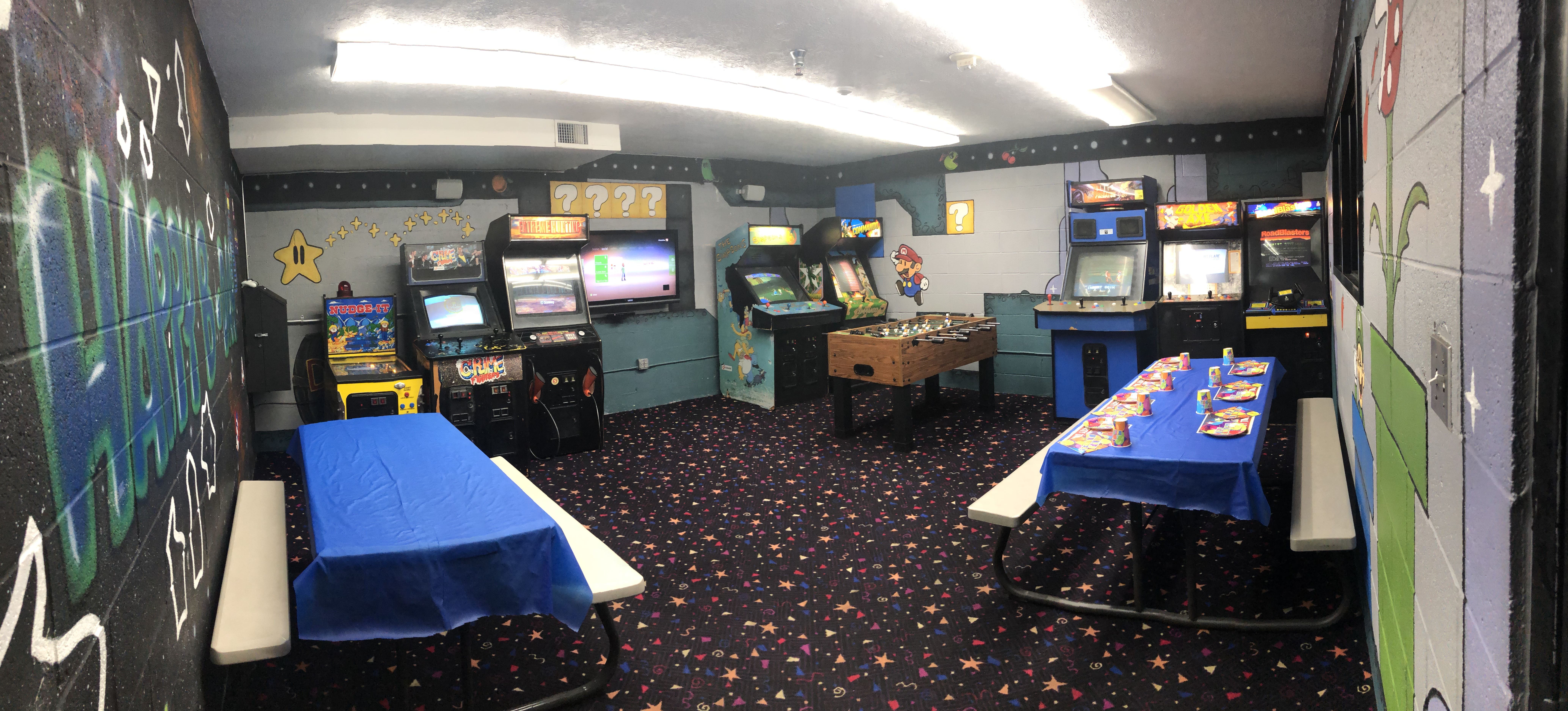 Game Room - Seats 15-20 Guests
This action-packed party room is sure to get a high-score from all your guests. The Game room features an XBox 360 with Kinect as well as several full-size arcade games. It's like having your very own private arcade, and all the games are free! There's never a dull moment in the Game room. If you and your guests like playing video games, then you'll love this party room!